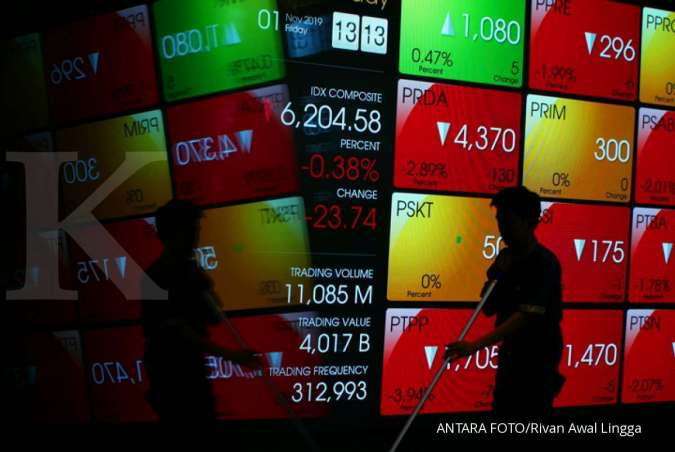 SINERGI INTI PLASTINDO HOLDS IPO WITH PRICE
By Admin 8 August 2019
KONTAN.CO.ID - JAKARTA.
PT Sinergi Inti Plastindo Tbk will be immediately listed on Indonesia Stock Exchange (IDX). This plastic manufacturer begin an initial public offerring from today to tomorrow, November 7-8, 2019. Sinergi Inti Plastindo set the offering price of Rp 163 per share with a nominal share price of Rp 50 per share. With sales of 190 million shares, then Sinergi Inti Plastindo will reap Rp 30.97 billion from an initial public offering (IPO).

IPO allotment date of Sinergi Inti Plastindo is on November 12, 2019. While the listing of shares on Indonesia Stock Exchange will be conducted on November 14, 2019. Sinergi Inti Plastindo appointed UOB Kay Hian Securities and NongHyup Korindo Securities Indonesia as IPO insurance underwriters. Sinergi Inti Plastindo released 29.69% share from the issued capital and fully paid-up capital after the IPO.

Based on the IPO prospectus, another share holders of Sinergi Inti Plastindo are PT Tanindo Omega Pasifik that will have a 55.38% share after the IPO and Eric Budisetio Kurniawan of 14.94% after the IPO. In addition to issuing new shares, Sinergi Inti Plastindo also issued 152 million series Iwarrants or as much as 33.78% of the issued capital and fully paid-up capital. The exercise price of series I warrants is Rp 240. Sinergi Inti Plastindo will use the IPO proceeds to buy land and buildings with a total area of 5.511 square meters with two-storey building covering an area of 3.470 square meters in Tiga Raksa, Tangerang, Banten. "The land and buildings will be used by the company as a factory to increase production capacity and sales volume," said Sinergi Inti in the prospectus.